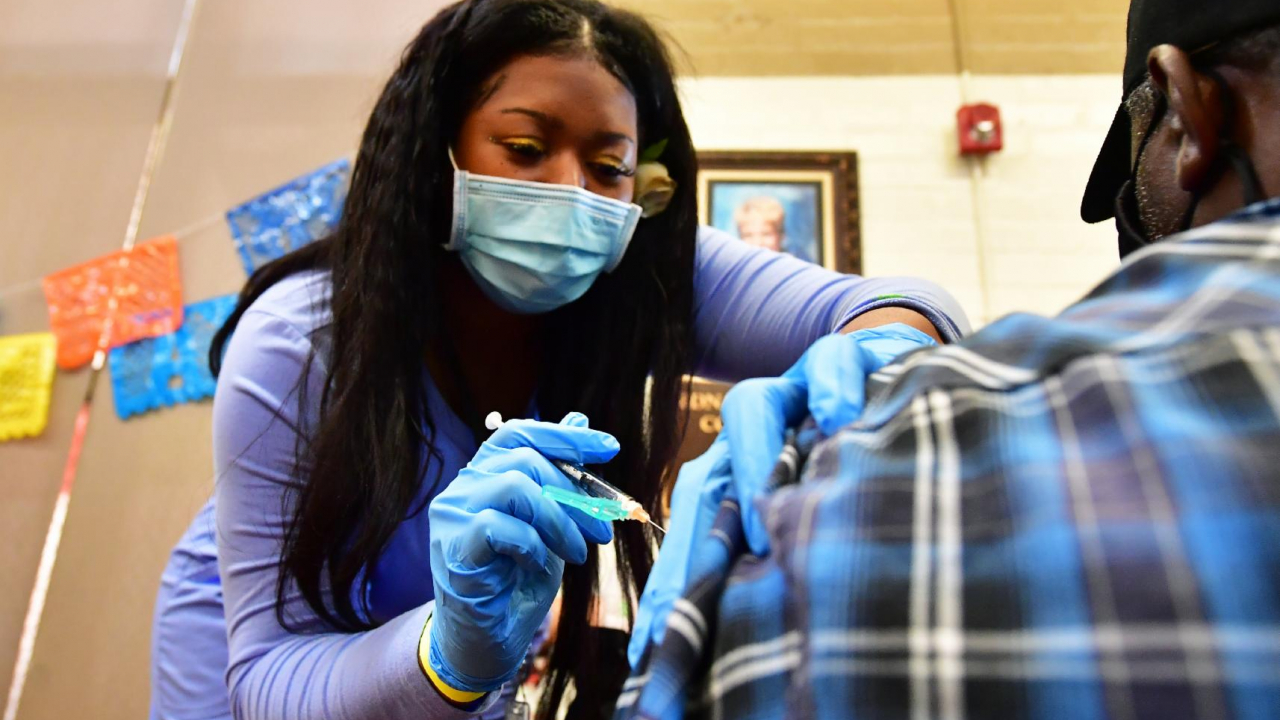 The image does not show the authentic Global News article on the Covid vaccine
Copyright AFP 2017-2022. All rights reserved.
An image shared tens of thousands of times on social media purports to show a Global News article that says the Pfizer Covid-19 vaccine is only 12% effective. It's wrong; the Canadian press agency did not publish the article and clinical trial data from Pfizer showed the vaccine to be 95% effective.
"Aaaaand finally some honesty," says a May 20, 2022 tweet from Olympic pair figure skating champion Jamie Sale.
The tweet includes an image that resembles an article from the Global News website with the headline: "Pfizer clinical trial data reveals company's COVID vaccine has 12% efficacy rate."
AFP asked Sale for a link to the supposed article but she did not respond. She posted a series of tweets opposing Canada's strict requirements for Covid-19 vaccines for travel.
Screenshot of a tweet taken on June 2, 2022
The same image can be found in Facebook posts, including here and here.
Contacted by AFP, a spokesperson for Global News said: "We can confirm that the headline and caption in question have never been published on our site and are falsely associated with the Global News brand. "
A search of the headline on the Global News website did not find the article – instead it revealed a 2020 story reporting that the Pfizer vaccine was 95% effective.
A Google search for the title also did not find a Global News article. Instead, he surfaced fact-checking articles from Full Fact and the Reuters news agency.
Canada's CTV News has also been the target of posts sharing altered images designed to look like real news coverage.
12 percent efficiency
As AFP has previously reported, 12% is not an accurate measure of the effectiveness of the Pfizer Covid-19 vaccine, according to information released by the company and the U.S. Food and Drug Administration (FDA). .
Claims that the vaccine is only 12% effective can be traced to an April 3, 2022 Substack article published by Sonia Elijah, who writes for Trial Site News – a website that has promoted untested Covid-19 treatments. proven.
In his blog post, Elijah says the vaccine's effectiveness should be calculated with numbers from page 42 of a December 2020 document that includes data Pfizer shared with the FDA. It says: "Of the 3,410 total suspected but unconfirmed Covid-19 cases in the overall study population, 1,594 occurred in the vaccine group versus 1,816 in the placebo group."
However, these people did not have cases of Covid-19 confirmed by a PCR test.
Pfizer's clinical trial protocols make it clear that participants should make an appointment for a PCR test if they have recognized symptoms, including fever, cough, shortness of breath, sore throat, or loss of taste/odor.
How the Pfizer-BioNTech vaccine uses genetic information from SARS-CoV-2 to boost the body's immune response ( AFP / John SAEKI, Laurence CHU)
Jeffrey Morris, director of biostatistics at the University of Pennsylvania's Perelman School of Medicine, explained on his website that the 3,410 "suspect but unconfirmed" cases were people who had "any symptom mentioned in the list, which of course could have come from multiple causes, not just Covid-19 infections."
He said: "Obviously the SARS-CoV-2 vaccine was not intended to prevent all coughs, fevers, chills, sore throats, muscle aches, shortness of breath, vomiting, etc. the cause, it would be ridiculous to include all reports of common symptoms such as Covid-19 cases for the purpose of calculating vaccine effectiveness."
While these social media posts attribute the 12% figure to "clinical trial data" from Pfizer, other posts have referenced a preprint study from the New York State Department of Health. covered by the American media.
The study found that the lowest dose of the Pfizer vaccine – given to children aged 5 to 11 – was only 12% effective against infection during the Omicron wave that hit the state in December 2021 and January 2022. Despite this finding, the researchers concluded, "Vaccination of children 5-11 years of age protects against serious disease and is recommended."
Other AFP reporting on inaccurate claims about vaccines can be found here.