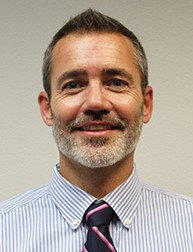 News Media Corporation appoints JJ Tompkins CEO and Billy McMacken COO
Press release | News Media Society
News Media Corporation owner John Tompkins recently announced two promotions within the organization. Current NMC chief revenue officer JJ Tompkins has been promoted to CEO of the company and longtime Brookings Register publisher Billy McMacken has been named the company's new chief operating officer.
"I am very happy with this new management team. JJ and Billy have considerable industry experience and will work as a team to provide excellent leadership to NMC. JJ has extensive revenue growth experience in digital and operations, while Billy is a formidable leader with over 25 years of local operational success leading the Brooking Register and other operations within NMC in as group publisher," said John Tompkins, who has more than 50 publications in eight states.
JJ started working at NMC in 2002 after graduating from the University of Arizona. After serving as a sales representative for Ogle County Life, he served as general manager of Atascadero News from 2003 to 2006. He returned to Illinois to serve as chief marketing officer for NMC in 2006 for several years, then in 2017, he was also called upon to help with operations as the group's publisher in California. In 2018, JJ began serving as Group Publisher of Arizona Publications before being named Chief Revenue Officer of NMC in October 2019.
Tompkins resides in Belvidere, Illinois with his wife Lindsay and their three daughters. "I am very excited to lead our family business into the future. Teaming up with Billy and all of our dedicated employees is very exciting. I saw how selective NMC was in our growth, other family owners passed the torch to us to maintain the best standards of local journalism that we could locally, for each respective market we are in. I don't take this lightly and plan to ensure that all of our local readers receive the most relevant local news in a way that is most convenient for them.
McMacken, who has worked his entire 32-year career as a media publisher at Brookings, will oversee all of the company's operations. He started his newspaper career as a reporter at Brookings and also worked as a sports editor, editor and also had a stint in advertising sales from 2000 to 2002. He was the editor of the register during for the past 20 years and has also assisted the company in various roles at properties outside of South Dakota.
"I feel ready for this opportunity. My global experience across multiple departments will bring a unique perspective to guide the company as a whole," McMacken said.
McMacken is married to Carley and they have two children – Camden (8) and Kendall (6). McMacken also has a son, Thomas (25), who lives in Sioux Falls.
Brookings Register's current advertising director, Tracy Jonas, will assume the role of register editor on April 4. Jonas has been a key member of the registry management team for over 15 years.