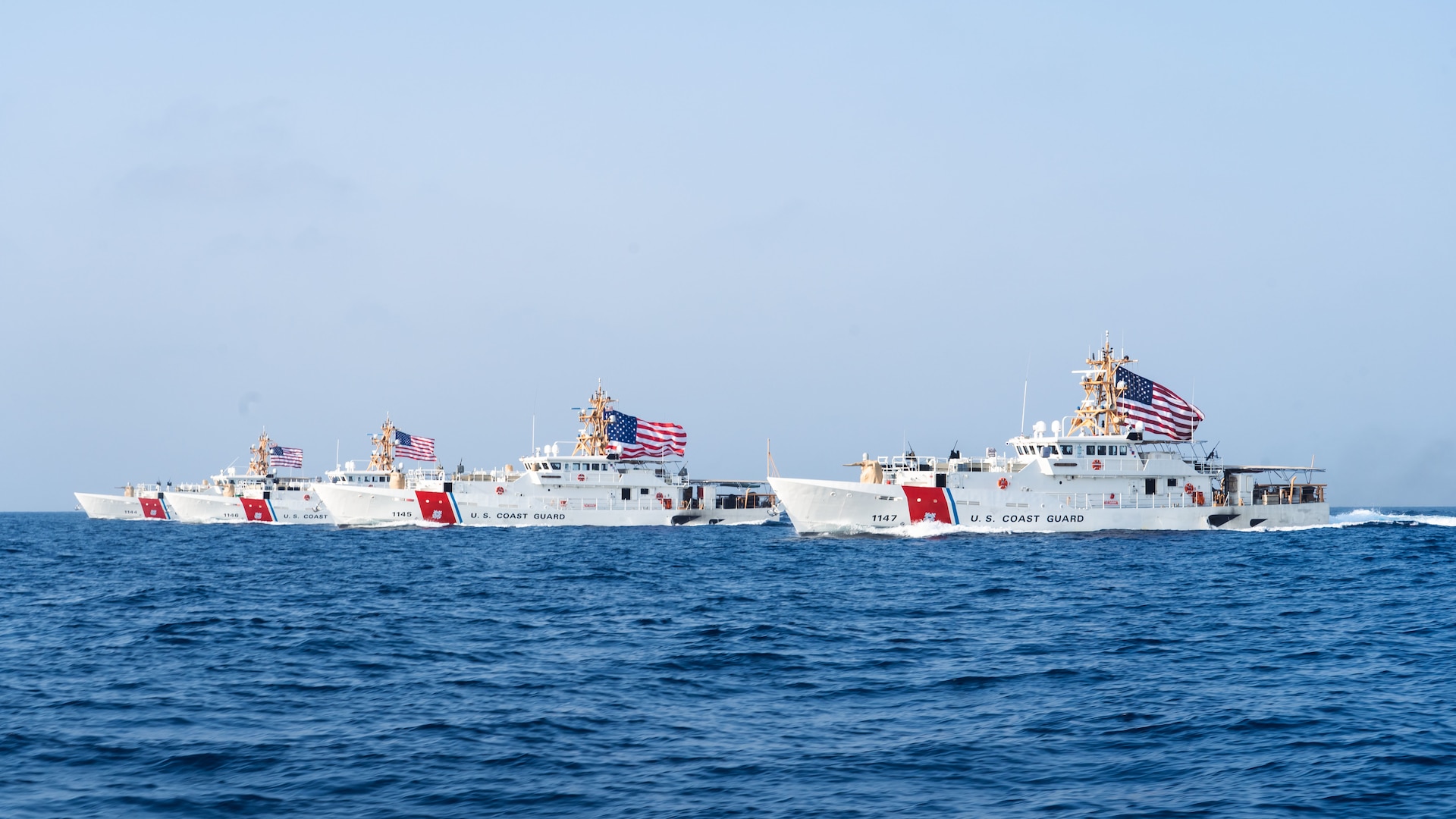 New Coast Guard arrives in Bahrain > US Central Command > News Article View
Manama, Bahrain –

USCGC John Scheuerman (WPC 1146) and USCGC Clarence Sutphin Jr. (WPC 1147) are two of six new Coast Guard Sentinel-class fast-response cutters (FRCs) now stationed in Bahrain, where the 5th Fleet American has its headquarters.
"This arrival represents the culmination of years of tireless effort and outstanding teamwork," said Captain Eric Helgeb, Commander Patrol Forces South West Asia (PATFORSWA). "These new FRCs bring us to our full complement of six ships and usher in a new era of extraordinary maritime capabilities supporting the U.S. 5th Fleet."
Sentinel-class cutters in Bahrain are overseen by PATFORSWA, the largest Coast Guard unit outside the United States. The ships are forward deployed to the U.S. 5th Fleet to help provide maritime security and stability across the Middle East.
"We are extremely pleased to be here and look forward to continuing to work with international partners in the region," said Lt. David Anderson, Commanding Officer Clarence Stuphin Jr. "Completing this transit of over 10,000 nautical miles to Bahrain was a once in a lifetime opportunity."
John Scheuerman and Clarence Sutphin Jr. were commissioned in February and April 2022, respectively. The 154-foot-long vessels feature advanced communications systems and improved surveillance and reconnaissance equipment.