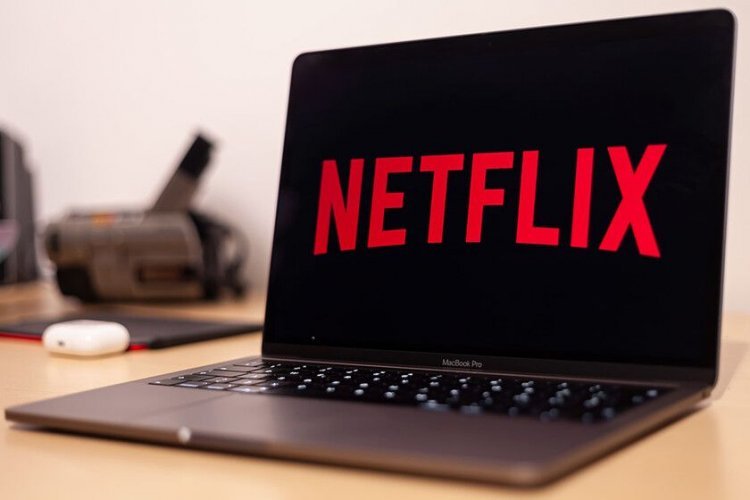 Netflix's new plan won't have a download option
Netflix's new plan will not have a download option: users will not be able to watch movie series offline, will launch in 2023
In the new ad-supported subscription plan of the OTT Netflix platform, users will not be able to download movies and web series and watch them offline. This plan is going to be launched soon to attract Netflix users. Netflix thinks more people will sign up for the streaming service thanks to this plan.
This action suggests that Netflix is ​​trying to differentiate the new service from its existing services. The OTT platform, which has been avoiding ads for years, will now launch ad-supported plans by early 2023. The download option will be available on all plans except "Netflix with ads". The download feature is very useful for subscribers traveling with connectivity issues on trains and flights.
Some Netflix competitors use a similar system. Disney Plus Hotstar is also offering ad-supported plans starting in December at the same price as the ad-free version. Netflix partners with Microsoft to create its first ad-supported subscription option.
A steadily declining user base and disappointing first quarter performance forced Netflix to introduce subscription plans with ads. Netflix has always been against ads on its platform. However, the ad-supported subscriptions the company now offers will be in addition to existing plans. Microsoft will design and manage the platform for advertisers. Netflix said in April it planned to launch ad-supported subscriptions, which would cost consumers less.
Currently, there are OTT platforms in India like Disney Hotstar, Voot, Sony Liv, G5, Discovery Plus, MX Player which serve advertisements. The ad-supported plans of all these platforms are pretty cheap. For example, the annual plan of Disney Hotstar is only Rs 899. In it, one can watch movies and shows without ads, but the ads are shown on sports. Disney also offers certain shows on its platform for free, on which advertisements are shown.
Netflix has faced competitive pricing since entering India. Netflix competes with OTT platforms such as Disney+ Hotstar, Amazon Prime Video, Sony Liv and ZEE5. For example, Disney Hotstar's annual premium subscription costs Rs 1,499, while Netflix's HD streaming plan costs Rs 499 per month. The price of 4k+ HDR is Rs 649. In such a situation, it is expected that the price of Netflix's ad-supported plan will compete with other platforms' plans.
Netflix packages cost more than other OTT platforms. For this reason, many people prefer other platforms than Netflix. With the launch of Netflix's ad-supported plan, the price of the plan will drop. OTT users will benefit. Users will have the option to choose ad-supported and ad-free subscriptions.
According to MICA's Center for Media and Entertainment Studies (CMES) report, OTT consumption minutes in India grew from 181 to 204 billion minutes in 2021. These data show that OTT users are growing rapidly in India. Digitization has increased rapidly in India over the past few years. The corona pandemic has also helped OTT platforms to increase their subscriber base.
The number of OTT consumers in India is expected to increase significantly by 2023. At present, there are approximately 350 million OTT users in India. It is expected to reach 50 crores next year. Most of the OTT users belong to the age group of 15-35 years old. Disney+ Hotstar currently dominates the OTT market in India. This platform represents nearly 29% of the total audience.
The biggest challenge for Netflix will be data privacy when it comes to ad subscription plans. Depending on the interest of users, user data may be collected by serving the ad. At the same time, Netflix is ​​already facing the challenge of password sharing. Some Netflix plans offer streaming on multiple screens at the same time.
For this reason, people also share passwords with people other than their family. This hurts Netflix. Pilot projects have been launched to solve this problem in Chile, Costa Rica and Peru. According to a 2020 study by Magid, around 33% of all Netflix users share their passwords with at least one other user outside of their home.
For the latest update of Sangri today Like us on Facebook and follow Twitter. Fore Latest Video News Subscribe to our channel on YOUTUBE. Also join our telegram channel