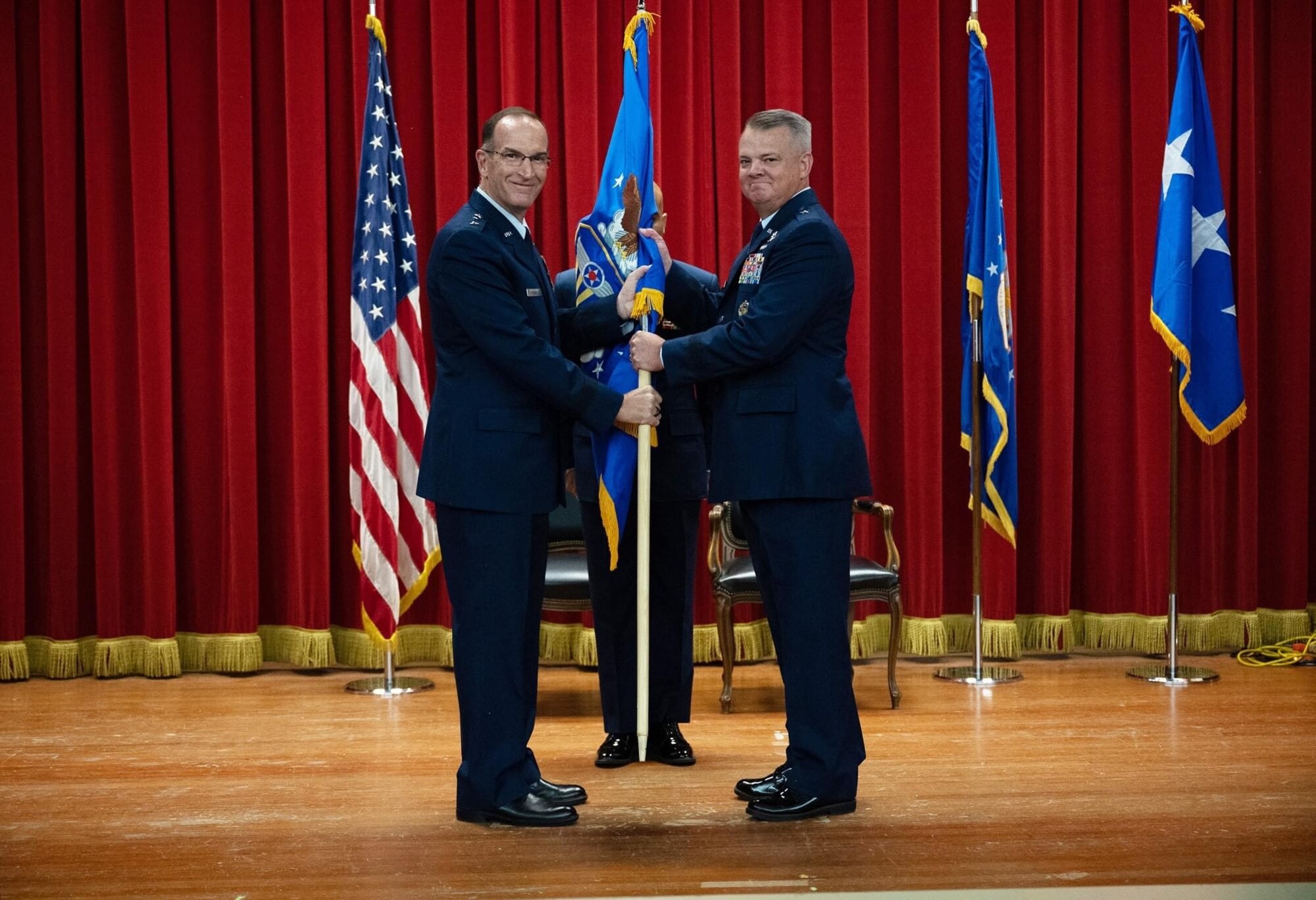 Fourth Air Force Welcomes New Commander > Air Force Reserve Command > News Article
March Air Reserve Base, California —
Brig. Gen. Derin S. Durham assumed command of the Fourth Air Force in a ceremony here Sept. 10.
Lieutenant General John Healy, Commander of Air Force Reserve Command and Chief of the Air Force Reserve, presided over the ceremony and offered some advice and encouragement to Durham as the new commander of the Fourth Air Force.
"Today you assume command of the largest Air Force in the Air Force Reserve," Healy said. "Know that your actions will affect everything else in the order. I expect you to continue doing the same things that brought you here. Your leadership qualities of openness, transparency and patience, as well as the equal application of the rules, will continue to serve you well as we advance our strategic priorities of preparedness and transformation.
Durham took command from Major General Jeffrey Pennington, who is now deputy commander of the AFRC. Pennington served as Commander Fourth Air Force from April 2020 to August this year.
As the new commander, Durham will have full responsibility for 34,000 Reserve Citizen Airmen across 18 wings and a regional support group. Durham is the 39e commander of the Fourth Air Force.
Durham said he plans to focus on the fundamentals. "What is fundamental for a reservist is the moment," he said. "The time spent here, the time spent away from your employer and the time spent away from your family. Basically, if you spend time here with me doing the Air Force and Air Force Reserve mission, I want it to be of added value to you and the nation, because ultimately that is what we are here to do – provide readiness and strategic depth with operational capability for the nation. I will make informed and resourceful decisions, and I will balance risk between Wings and mission areas.
In his closing remarks, Durham made a promise to Healy and the Fourth Air Force reservists.
"I will deliver critical resources when and at the speed needed," he said. "I will ensure that the wings of the Fourth Air Force produce detailed annual training, manning and financial plans. And I and my staff will validate the readiness of all of our subordinate units.