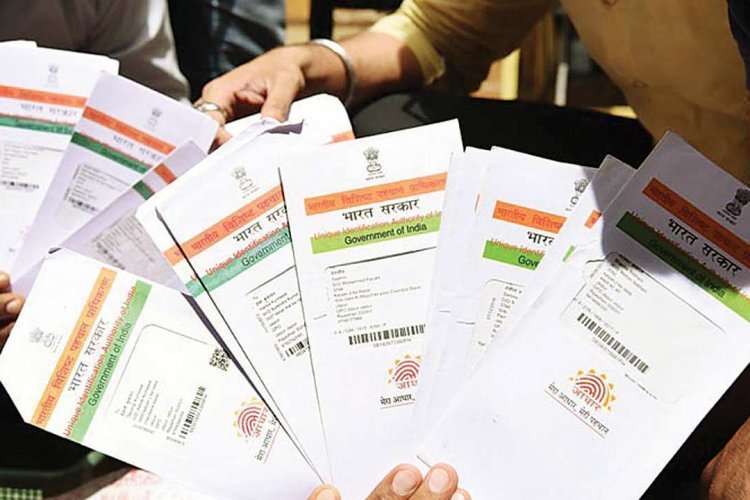 Aadhar card cannot be changed multiple times – Sangri Today
The Aadhar card cannot be modified several times: the name can only be modified 2 times, know here which details can be modified how many times
If you think you can change your name and date of birth on your Aadhaar card again and again, then you are wrong. Any changes in the Aadhar card occur only a few times. As you can only update your name on your Aadhar card 2 times. We tell you which details in Aadhaar can be updated and how often.
You can only update or change your name in your Aadhaar twice. For a birthday, you can only change its date once. On the other hand, if you talk about the address, you can update it as many times as you want.
If you want to change your gender, there is also a unique possibility for that. You can change it once.
If you want to change your name, date of birth and gender multiple times, it's possible. But this will only happen if there is an exception condition. You will have to go to the Aadhaar regional office again for this.
In such a situation, you should first go to Aadhaar regional office or [email protected] Will have to email. Then you need to explain why you want to do it. After that, the details relating to it and its proof should be given. Aadhaar regional office will do the due diligence. If they think your appeal is correct, the regional office will approve it. If your appeal is not deemed valid, approval will not be granted.
If your correct mobile number is not updated on your Aadhar card then you need to visit Aadhar card center first to update it. If the mobile number is updated, you can make changes online.
For this you also have to pay a small charge. For example, for biometric update, you will have to pay Rs 100 while for demographic update, you will have to pay Rs 50. To download Aadhaar in color, a fee of Rs 30 will have to be paid.
For the latest update of Sangri today Like us on Facebook and follow Twitter. Fore Latest Video News Subscribe to our channel on YOUTUBE. Also join our telegram channel